On our screens
from September 30 to October 6, 2022:
AVATAR | AVATAR
(James Cameron) US/GB 2009, 166'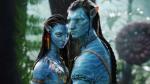 A paraplegic Marine dispatched to the moon Pandora on a unique mission becomes torn between following his orders and protecting the world he feels is his home.
DON'T WORRY DARLING | DON'T WORRY DARLING
(Olivia Wilde) US 2022, 122'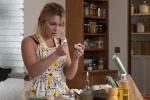 A 1950s housewife living with her husband in a utopian experimental community begins to worry that his glamorous company may be hiding disturbing secrets.
EO | EO
(Jerzy Skolimowski) PL 2022, 86'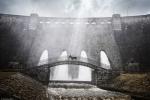 This visionary film by European cinema veteran Jerzy Skolimowski made a sensational splash at last year's Cannes Festival, where it deservedly won the Jury Prize. The director of Barrier, The Shout and Essential Killing references Robert Bresson's legendary film Au Hasard Balthazar with a donkey as the protagonist. We watch the epic journey of the eponymous EO, who comes under the care of the wise and the stupid, the good and the brutal, as well as empathetic and vain people. Skolimowski creates a simple though visually stunning universal parable about the condition of contemporary society, and about the imbalance between the worlds of man and animal. It is also a wonderfully poetic film about the need for freedom and about incapacitation. The Polish master filmmaker is unafraid to experiment; Michał Dymek's camera performs extraordinary acrobatics – resulting in a mesmerizingly fresh work that seems directed by a young artist leveraging the possibilities of contemporary cinema. That's Skolimowski – eternally New Wave, a searcher full of bravado and confidence. We're lucky to have him.
JOHNNY | JOHNNY
(Daniel Jaroszek) PL 2022, 119'
Johnny is a true story that inspires and touches people's hearts. It is told from the perspective of father Jan Kaczkowski's protégé – Patryk Galewski, a boy with a difficult start in life. Patryk breaks into a house in a small town. He is sentenced to community service at the hospice in Puck, where he meets father Jan Kaczkowski, who is quite an unusual person. The priest engages young boys from the vocational school who seem to be tough rebels, into helping the terminally ill. In his work, he focuses on intimacy, affection and the struggle to establish a connection with other people. He teaches empathy. And he does it with a great sense of humour, which gains him huge popularity. Shortly afterwards, father Jan himself becomes a patient in the hospice. Patryk is put in a position that will change his entire life.
SIMONA | SIMONA
(Natalia Koryncka-Gruz) PL 2022, 91'
Ida (26), the grandniece of Simona Kossak, travels to the Białowieża Forest at the Polish-Belarussian border. She is the heir of Lech Wilczek – Simona Kossak's partner and the author of numerous pictures documenting their life together. Sorting through the photos left by Wilczek, Ida uncovers stories from the life he had with Simona, captured in the photographs and their friends' memories.
SEE HOW THEY RUN | SEE HOW THEY RUN
(Tom George) US 2022, 98'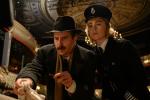 In the West End of 1950s London, plans for a movie version of a smash-hit play come to an abrupt halt after a pivotal member of the crew is murdered.
THREE THOUSAND YEARS OF LONGING | THREE THOUSAND YEARS OF LONGING
(George Miller) AU/US 2022, 108'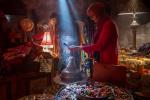 A lonely scholar, on a trip to Istanbul, discovers a Djinn who offers her three wishes in exchange for his freedom.
TICKET TO PARADISE | TICKET TO PARADISE
(Ol Parker) US 2022, 105'
A divorced couple that teams up and travels to Bali to stop their daughter from making the same mistake they think they made 25 years ago.


You can also watch films on our online platform: www.e-kinopodbaranami.pl.
ABOUT KINO POD BARANAMI - read HERE