On our screens
from June 11 to June 17, 2021:
A QUIET PLACE PART II | CICHE MIEJSCE 2
(John Krasinski) US 2020, 97'
(in English with Polish subtitles)

Following the events at home, the Abbott family now face the terrors of the outside world. Forced to venture into the unknown, they realize the creatures that hunt by sound are not the only threats lurking beyond the sand path.
CRUELLA | CRUELLA
(Craig Gillespie) US/GB 2020, 134'
(in English with Polish subtitles)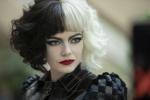 A live-action prequel feature film following a young Cruella de Vil.
MAGNESIUM | MAGNEZJA
(Maciek Bochniak) PL 2020, 120'
(in Polish with English subtitles)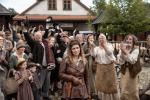 The Polish-Soviet borderland, late 1920s, early 1930s. We follow four stories whose protagonists are connected by a web of mutual ties. Following the death of the gang leader and head of the family, Rose seizes control of the Levenfish criminal clan. Together with her sisters, she continues to manage her father's shady business, doing everything in her power to stand up to rising Soviet bandits led by the conservative Lev. Meanwhile, inseparable brothers Albin and Albert Hudini execute their daring plan. With the help of Helena, they intend to rob the bank and claim the Levenfish fortune. Just a few bad decisions, simple bad luck, and two dead bodies are enough to endanger the intricately woven scheme. That is just the beginning of their problems, as inspector Kochaj, with her brilliant investigative sense, shows up in town. What is about to happen will have bloody consequences with a dark humorous twist, which will shake up the borderland for good. A gangster tragicomedy, an auteur version of the "Eastern", in which a patch of land cut off from the rest of the country is ruled by women and the main currency is a revolver bullet.
NOMADLAND | NOMADLAND
(Chloé Zhao) US/DE 2020, 107'
(in English with Polish subtitles)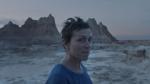 copyright © 2020 20th Century Studios
Following the economic collapse of a company town in rural Nevada, Fern (Frances McDormand) packs her van and sets off on the road exploring a life outside of conventional society as a modern-day nomad. The third feature film from director Chloé Zhao, Nomadland features real nomads Linda May, Swankie and Bob Wells as Fern's mentors and comrades in her exploration through the vast landscape of the American West.
THE FATHER | THE FATHER
(Florian Zeller) GB 2020, 97'
(in English with Polish subtitles)
A man refuses all assistance from his daughter as he ages. As he tries to make sense of his changing circumstances, he begins to doubt his loved ones, his own mind and even the fabric of his reality.
THE HUMAN VOICE | THE HUMAN VOICE
(Pedro Almodóvar) ES 2020, 75'
(in English with Polish subtitles)
A woman watches time passing next to the suitcases of her ex-lover (who is supposed to come pick them up, but never arrives) and a restless dog who doesn't understand that his master has abandoned him. Two living beings facing abandonment.
The Q&A after short film is in English and Spanish with Polish subtitles!


You can also watch films on our online platform: www.e-kinopodbaranami.pl.
ABOUT KINO POD BARANAMI - read HERE